Psychic Medium & EnergyWorker
Spirit Guide Intuitive Coach
Tarot Readings 
Channeling & Healing Services
Individual and Group Readings – Online & Phone 
Bruce Alexander is a certified psychic medium with the James Van Praagh School of Mystical Arts. He has extensively trained with world renowned international psychic medium Lisa Williams (LWISSD), Lisa Williams International School of Spiritual Development in Advanced Psychic Mediumship Development, Platform Demonstration Mastery, and Advanced Forensic Mediumship.
Bruce Alexander's remarkable ability to connect to the spirit world and bring through accurate messages is amazing. He is a naturally gifted evidential psychic medium who reads with a high level of accuracy.
He is a certified spirit guide life coach with Gabby Bernstein. 
As a spirit guide intuitive coach, he helps you tap into your inner wisdom and your spirit guide team. He offers life path guidance that helps you move through challenges with ease and live in your purpose with confidence. He teaches you how to tap into your  intuition which you can access anytime and during any life challanges.        
                   LGBTQ+ Friendly  non-judgmental
Brenda S.
I had an amazing reading from Bruce. He was not only able to connect to my son, father, and other family members as well. Amazingly, he also connected with a couple of my pets that have passed. He tapped into names as well as dates. Bruce gives his messages with so much love and compassion, he is truly a gift to this world! Thank you so much for my messages and for putting my heart at ease.
Marisela L.
On January 22 of this year, 2021, my partner died from COVID after being intubated for 16 days. We had a wonderful life and love together. I left on the 22nd of December to be with my children and grandchildren outside the city. The day after my partner got covid and was in the hospital, no one was allowed to see him. I followed this painful process by phone. When he died, I cried out to God to give me a message. Surprisingly, my friend Alicia tells me that her friend Bruce has a message for me from his automatic writing. "Someone named with J like José or Jesus, and the name Maria. He presented himself with a bouquet of lotus flowers, a message about the other set of keys, some stashed money, protection and help at the other house. The whole message made sense to me. He knew how I loved lotus flowers. Before I went to visit my children I gave him the keys to my house so he could help with what I had prepared for Christmas. In the house we had a place where we hid money. Before he was taken to the hospital he left extra cash and the keys to his house. I am very grateful to Bruce for bringing me that message from the love of my life. His name is Jesus Maria! Thank you Bruce from the bottom of my heart.
Michelle T.
I had the most wonderful reading with Bruce for my birthday. I was simply amazed at his accuracy. I felt like I was having a family reunion as he brought through so many of my loved ones in clear detail. He was so specific and told me things that there is no way he could have known. He brought through names, locations, relationships, memories and details that were spot on. Not only was the reading amazing, but I absolutely adore Bruce and his warm and caring demeanor. I would highly recommend him!
Diane M.
I had the absolute pleasure of having a reading with Bruce. He told me intimate things about a good friend that had passed, that I would only know. He even provided names, manner of death and even time of death. He truly demonstrated his skills as a certified evidential medium. It was an amazing connection that we shared. Beyond being a great medium, Bruce is such a kindred spirit. There is such a kindness and warmth that emanates from his smile and his eyes. I felt so connected to his spirit and comfortable during the entire reading. He is also patient and answers any questions that you have. I would strongly recommend Bruce Alexander to give you a reading. You will not be disappointed. It was truly amazing.
Colette T.
I had such a fun time and reading with Bruce. The first name he mentioned from his automatic writing WAS A HIT for me. An aunt who was my godmother. He was spot on and validated her name and our relationship in his automatic writing. She has a very distinctive name so I was WOWed immediately. My immediate family members who have crossed over definitely came thru to confirm and validate during the reading. Bruce is kind, fun, open, generous, and easy to talk to. All that adds to the comfortability of the time we spent together.
Mariana N.
Thank you
Bruce Alexander
, you are made of 50% magic and 50% love. Bruce could dive in all my memories as if he was there. Places, numbers, names, he saw everything! Even he gave me some presents from my beloved grandfather. I strongly recommend him, you should all have that experience! Thank you, thank you, thank you!
Rochelle W.
I had a reading with Bruce and he blew me away with the first sentence out of his mouth. So accurate with names & descriptions. He gave me beautiful confirmation on my Grandmother of whom I was close. The confirmations and validations of specific information blew me away! He beautifully linked us and gave me some other beautiful messages with insight from dead loved ones and people still present in my life. He was spot on with many specific details that I could validate and delivered the messages in loving and compassionate nature. He has a true gift as a medium, light worker, and earth angel.
Susie H.
I have been getting readings from Bruce for the past three years and he is the real deal. Bruce has astute psychic abilities and is able to connect with ancestors and guides. The connections he has made during our readings have provided me with comfort and have been a guiding force in my own development and journey on my life's path. His advice has been invaluable to me. Lastly my sessions with him have been very healing because of his compassionate and therapeutic nature. I highly recommend having a reading from Bruce to connect with your guides and gain more insight into your life's purpose.
Trish M.
Bruce is an extraordinary psychic medium. I recently had a reading with Bruce and he is beyond Amazing & Incredible! He knew 100% NOTHING about me! Bruce immediately was able to connect with my precious father by telling me many detailed things that only made sense to me.I was overjoyed with amazement and emotion.Profound messages & validations were delivered through him from my Dad and other loved ones.My great-grandfather even came through, revealing his very unusual name! Bruce gave me such a healing and heavenly experience! Thank You sooo much!
Dee C.
Bruce is an extraordinary psychic medium and his work has the ability to effectuate healing. He knew nothing about me or my life, but in our session he identified a number of relatives that had passed, unresolved issues that no one knows about, detailed descriptions. He does this in a compassionate and professional manner. Afterword I spoke with my mom and he was actually correct about facts that I was wrong about lol! One session was cathartic and in many ways altered my perception of family history. We had a tarot card reading and the information he gave me was spot on. I waited a few weeks to see if what he saw in the cards was accurate and accuracy is an understatement. Considering he knew almost nothing about the circumstances surrounding the reading, I am amazed at his ability to be as specific as he was. His guidance was a blessing for me. I can't recommend him enough. Bruce is a consummate professional, a compassionate human being and a truly talented and psychic.
William M.
I had a reading with Bruce and it was so amazing! Bruce brought through three very important people who are very dear to my heart. He knew very detailed things with each person! He even knew exactly how each one passed. There was no way he could have known this, because all of these things are very private. Two of the people that he brought through died suddenly. The younger person died tragically. Having a reading with Bruce answered a lot of questions and it brought me closure and peace. I did have a lot of guilt with one of the people that passed away, but now I feel that I'm in a better place. Bruce delivers his messages with kindness and ease and made me feel very comfortable. I am a true believer in this, and feel that Bruce has a wonderful gift that should be shared with the world. I highly recommend him!
Certified with the James Van Praagh School of Mystical Arts
  Mediumship & Psychic Intuitive Level II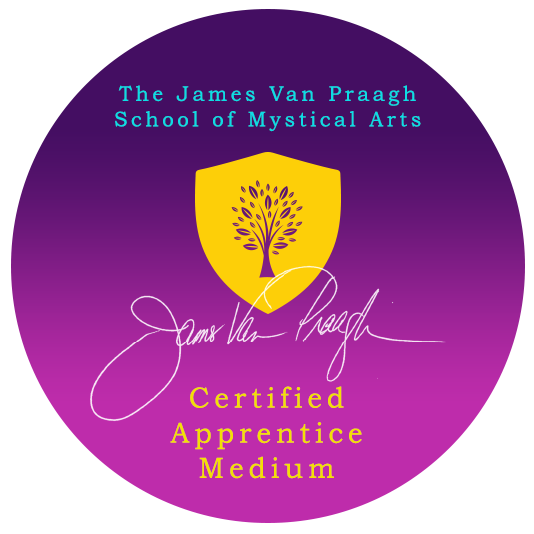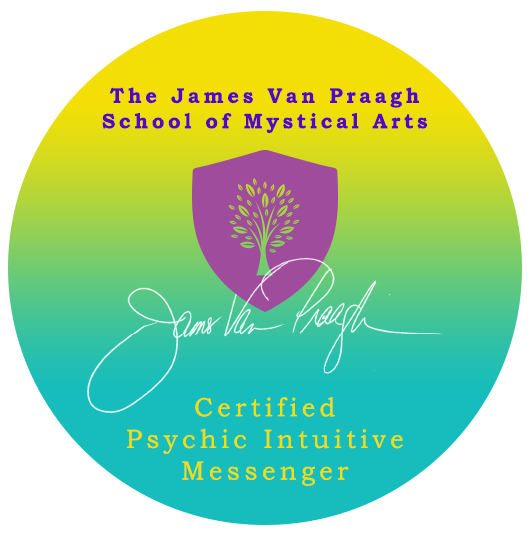 Bruce Alexander is a naturally gifted psychic and evidential medium. He has a remarkable ability to channel validating messages directly from spirit and provides healing, clarity, love, and peace. He is clairvoyant and clairaudient, and uses precise remote viewing and telepathic abilities to deliver his readings. He specializes in grief recovery healing by connecting you with loved ones who have crossed over.
With two decades of practicing, Bruce has been conducting accurate and compassionate readings for individuals from all around the globe and all walks of life.  He has performed platform demonstration readings with audiences of 60-200 delivering accurate messages. Bruce has been relaying intuitive messages to family and friends since he was four years old. His clients and all who have witnessed his talents are amazed and enriched by what he has to offer. 
Methods:
Psychic Mediumship
Psychic Tarot Reading
Automatic Writing
Spirit Guide Life Path Guidance
Remote Viewing 
Psychometry with photos and objects
Channeling-Soul Merging
Trance-Telepathic
Energy Healing and Chakra Balancing 
 Spirit Guide Coach- As a spiritual counselor, I connect you with the wisdom and guidance of your unique Spirit Guide Team. Acting as a bridge between you and your guides allows you to hear the support and guidance your guides have to offer.   
A message from Bruce on grief recovery.
Being an intuitive empath, I can help you release the emotional grief that has been blocking you since the passing of your loved ones. I can gently guide you on the path to healing and acceptance. The death of a loved one is the most painful event you may ever experience that can involve debilitating and complex feelings that can stay with you for your lifetime. There is no way to reverse the reality of death, but you can learn that there is another view and perspective on death from the spiritual world. I believe people have an energy soul essence imprint while here on earth that transcends to the Other-Side when we cross over. Deceased loved ones are trying to communicate and help us with sending messages of love, memories, and apologies with some closure. I act as a communication vessel that comprehends these messages.
Bruce Alexander conducting a live demonstration reading with a two hundred audience with world renowned international psychic medium, Lisa Williams.