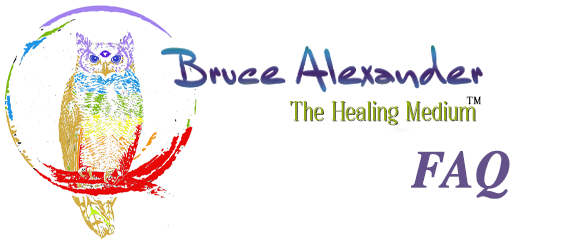 HOW A READING WORKS
You will never feel nervous having a reading with me. I am very easy to work with. I always make sure you are comfortable, at ease, and everything is making sense. All of my sessions are confidential and what we say here, stays here. Your confidentiality extremely important to me. You can ask me any question you like. I am very open-minded, down to earth, would not judge you, or think that your question is dumb.
A reading with me is like we are doing a mediumistic psychic puzzle together. I have an evidential info piece and you have the confirming validation piece. We will confirm and fit these pieces together. I will ask you for confirmation when things make sense. Confirming information lets me know I am connected to the right spirit. The no pieces are also important. It helps me look into the information more and if something is being misrepresented. The no pieces may not make sense at the time, but they may make sense later on during and after the reading. I get confirmation from clients letting me know of things that did not make sense during the reading but did make sense shortly after the reading, and the next day. Some things need to be validated after the reading, or they may have not happened yet, and we have to see how it plays out. 
PREPARING FOR A READING
Get a good night's sleep and not have had a night of festivities before. You do not want to come with a hangover, or feeling unwell. There is no having a glass of wine during the reading, it will block the energies and information that would come through. Write down your questions you would like to ask because sometimes we forget. Be in the present moment with an open mind and heart.
FIRST TIME HAVING A READING
You should never feel scared about having a reading. Your loved ones are coming from a place of divine unconditional love to give you guidance and closure. No negative spirits will ever come through or show up. We will protect our reading with a pray of protection before we start.
CAN A FRIEND SIT WITH ME?
Unless I am conducting a group reading, it is best that you do the reading by yourself with me. This way the energy is clear. If you have a friend sit with you, I will pick up on their energy, and you will not get a precise reading.
WHAT IF THINGS DON'T MAKE SENSE OR YOU DON'T CONNECT?
I have never had an issue connecting  to Spirit with a client. If you ever felt like we were not connecting then I would stop the reading and refund your money.
CAN I RECORD THE SESSION? 
Yes, you may on Zoom, or with your own device.
WHY I HAVE A DISCLAIMER
This is to protect me legally. I have never had to deal with someone who has done something foolish with the information they have received, but you have to protect yourself from this.